[Before the Mindful Artist Mentorship Program I was an] Emerging artist and an introvert, had studio time when I had finished taking care of everything and everyone else in the house. Quite often would put off making art to care of other things that I thought were a priority.
Has your situation improved as a result of following the mentorship program? Absolutely! Had my first sale EVER last month. Sold 2 pieces more 2 days after that! Was accepted into 3 juried shows, first 3 I had ever submitted to. I have delegated more tasks to my family and with their support, I "quit" my job as domestic engineer (a.k.a stay-at-home-mom) on my birthday to devote myself to being a full-time artist!
I also wanted to mention that the 15 imperfect Artworks got me out of a pattern that I had been stuck in for many years. That assignment which I did complete in 2 weeks, was life changing for me and I've decided to implement it every other month.
We are so lucky to be walking with Michele. For this artist to impart her knowledge of what she has learned along her path is so selfless and kind. The information is gold BUT you have to be willing to take risks, listen, work and do the 15 minutes of art everyday!

Christine Smith
"If you are looking to improve your relationship with your art practice, this program is well worth the investment."
The mentorship program provided me with useful tools and resources to begin building a healthy, positive relationship with my studio and my art practice. As a result, I am spending more hours in the studio. I still feel I have a long way to go (old habits die hard), but I'm happy with the progress I've made and will continue to use the information provided by Michele in the mentorship program as I work towards my goals.
Before starting the Mindful Artist Mentorship program my relationship to my art making had been unsatisfactory – I felt disconnected from my creativity. I was having trouble maintaining a consistent studio practice and struggling with negativity and chronic avoidance issues.
J. MacDonald,
Vancouver, British Columbia, Canada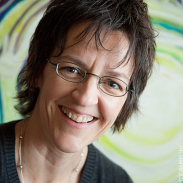 [Before the Mindful Artist Mentorship Program I was] Feeling very scattered and unorganized… not happy with my art making and frequency.
Has your situation improved as a result of following the mentorship program? When I get stuck or off track I feel like I have more to tools to get me going again. I also learned how important even small windows of time are!
The course is very helpful in facilitating both the art side and the business side of an art career. I love the positive, energetic, and very 'mindful' way that Michele approaches the teaching of the course.
Loren Griffin
[Before the Mindful Artist Mentorship Program] I was always wanting to work in my own studio more, and become a "real" artist.
Has your situation improved as a result of following the mentorship program? I now have a regular at home studio practice, am working on a series and am almost ready to approach a couple of venues to see if they would show my work. I want to do more painting, but more importantly, get the work out to be seen. I am beginning to implement contact lists. I am intending to do more file organizing as well. So my situation has changed in that I take myself and my goals more seriously.
[The mentorship program] is great impetus to improve, continue experimenting, growing as an artist. An opportunity for more feedback from other artists not related to people I already know, so get a fresh perspective. So many good ideas came from the different modules, things I will be continuing to use as time goes on. That Michele's generosity of spirit is very refreshing and contagious!
Marge Knyper,
San Francisco, CA
[Before the Mindful Artist Mentorship Program] I was very much wanting to really have a more grounded artistic practice, and not just make "product" for sale. I wanted my art to feed my soul and to bring more fun into my practice.
Has your situation improved as a result of following the mentorship program? Be prepared to launch your art to a whole new level. The growth from focusing on your art is exhilarating and fun. Hold on to your hat and enjoy the ride because you're not going to look at your art in the same old way.
I loved the assignments and meditations, as they helped me focus.
Paula Dennis
[Before the Mindful Artist Mentorship Program] I was as Close to unorganized as you can get with my approaches: to making art, tracking inventory, relationships, production goals, self-analysis, big thing to shoot for this week and unclear on how to get represented by more galleries.
[Now,] I have sold more art by reaching out to previous purchasers. I have re-established a relationship with an archival framing expert who can get my works on newspaper prepared more sellably for me and take my archival digital photos so I can promote my work to galleries, internet sites or other venues. I most enjoyed the 2 per day exercise and have working on maintaining that productivity goal; this one thing I think makes me feel better about my work (I have always been aware that imperfection is where it is at for me).
If you want to look at every aspect of your art making and the business of making money from your art, then the Mindful Artist Michele Theberge is the artist to talk to. Michele has put it altogether for you so a group of like-minded artists from North America follow her lessons, get together on teleconferences and get group think through a powerful forum that is part of the Mindful Artist program. I give two thumbs up.
Tim McKay,
Santa Cruz, CA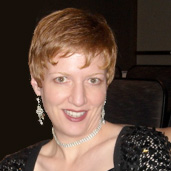 You were like a little fairy dropping in to tap her magic wand and
turn my focus back to the Creative Sandbox. I'm so appreciative and grateful.
Melissa Dinwiddie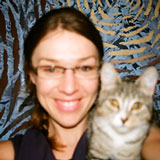 During the Artist Mentorship program, my sense of self expanded considerably. My greatest success was establishing my own measurements of what success means, what an artist is, and then to start living them.
This program is authentic, inspired and rigorous. It's very design catalyzes growth. I went from working irregularly, with minimal output, to working daily, completing projects that had been "works-in-progress" for years. Moreover, the daily practice not only improved my technical skills, but also deepened my creativity.
The program guides artists on how to anticipate and recognize the trials surrounding art making as being fuel for further and deeper success. What might be thought of or dealt with as an obstacle or deterrent, I was able to re-script through Michele's teachings. I'm speaking of everything from how to market one's self, to how to get a certain effect with acrylics; Michele's knowledge is applicable and nurturing.
Further, the community component of the program is an extremely effective means of gaining a diverse and candid support/critique group. Inspiration and excitement flourish on the group forum.
Millicent Zimdars,
Portland, OR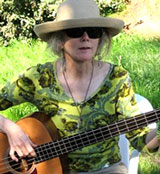 When I started the program I felt that I wasn't doing art AT ALL. I now have what I consider a regular practice, I feel more confident and more appreciated. And more generous!
I am much less panicky and self-recriminative, and I recognize my own process. I have discovered a clarity and thread to my work I had not recognized before. I have been getting praise and support on my work from unexpected sources. Shocking! Unfamiliar! Wonderful!
I also recognize who I am as a helper, teacher, friend, in a much less competitive way.
Laurie Miller,
Berkeley, California
http://batcactus.wordpress.com/
I feel that this program has been extraordinary. I am amazed at the quantity, quality and type of information that Michele has shared with us. I find myself constantly repeating her tips to other artists and writers that I know.
Michele Théberge's crystal clear vision of the artist's life shed a full spectrum light on my quest to become a more productive artist and an engaged member of my local community of artists. I am now on that road full-time.
The program introduced me to new perspectives that helped me create more work with less distraction and a better sense of satisfaction.
Michele's on the spot responses to real issues, that I and/or other members of the group were facing, were wise and comforting, making an indelible personal impression. I find myself daily referring to what I learned from her.
Most importantly, Michele's strong and gentle presence inhabits every aspect of the Artist Mentorship program. I can't praise enough her thorough attention to detail in setting up the technical aspects of the program and in the preparation of the information shared. Beyond that, Michele's generosity in wanting to share all that she has learned on her own path is truly remarkable.
Patricia Churchill
Vashon, Washington